China and Korea Cultural Tour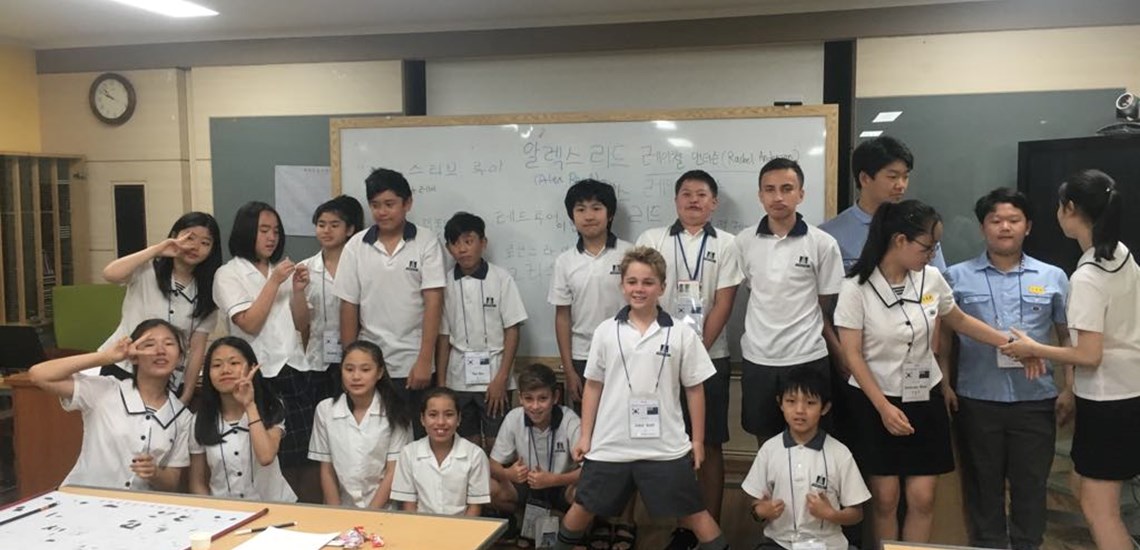 During the mid-year holidays a group of 24 Pinehurst students, 3 teachers and 3 parents visited China and Korea. In China they visited 3 cities; Shanghai, Hangzhou and Suzhou. The highlight of Hangzhou was watching the Romance of the Song Dynasty which was set in a replica town of the Song period. There was an enjoyable boat ride across the West Lake, even with it being 38 degrees outside. In Suzhou the group visited a Buddhist temple and the students were able to explore the different buildings and understand more of the culture and tradition.
In Korea they drove up to Seorak Mountain where some of the students (and adults) overcame their fears of heights and traveled up the cable car to the top of one of the ridges. Here they were able to see all the way down the mountain and the students had a great time taking pictures and exploring around the top of the ridge.
The group then traveled on to Seoul and to our sister school – Imae. This was by far the highlight of their trip. The welcome they received from Imae was spectacular. They exchanged cultural performances in a welcome assembly and our students did us proud by performing a Haka, Poi dance and Waiata. The students all met their home-stay students and friendships were quickly formed.
Imae School opened their eyes to the culture and way of life in Korea through a special 2 day timetable that was taught by both Imae teachers and students. The most memorable classes were the Korean calligraphy class where students learnt how to write their names. The K-Pop dance class where a group of older students taught our students a K-pop dance routine and the etiquette and rice cake making class where our students were able to experience some of the best parts of Korean culture.
The experiences had by all were unforgettable and the friendships formed will last a lifetime. We are very much looking forward to hosting Imae School when they come to visit us next year to show them the unique way of life we have in Aotearoa.