Support Services
Transport Services
By completing this form you'll be added to a car pooling group for your area within Schoolbox. Details will be forwarded to you.
Please note: Whilst Schoolbox is a secure area only available for Pinehurst parents, your phone number and approximate location will be made available to other Pinehurst families in your area group to view.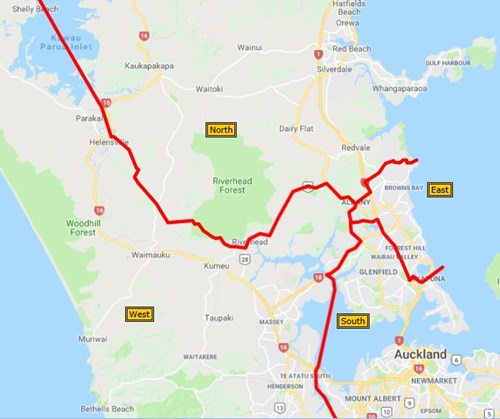 Disclaimer: Pinehurst School is not responsible for organising car pool groups but providing the contact details of those who have offered to car pool with other families.
A walking school bus is an organised group of children who walk to and from school along a designated route, under the supervision of adult volunteers. This service is for Primary aged children (Year 1-6).
Walking School Buses (WSBs) reduce the number of cars on the road and in our school car park, as well as providing exercise for students in a fun and social way.
If you are interested in becoming a walking school bus supervisor or would like your child to use this service please complete the consent form below. There will be a limit of 20 students per bus.
Onsite Services
Pinehurst work with the highly regarded team at Apollo Physio to supply an onsite Physio service to our staff and students, in support of promoting and maintaining a healthy lifestyle and work environment.
Pinehurst staff and students have access to 15-minute Physio sessions, held each Tuesday at the Arena (sport office) from 12:30 – 1:30pm. Bookings can be made at reception.
This is a complimentary service however, depending on the type of treatment, material costs may be incurred once treatment has started.
For more information about Apollo Physio visit www.apollophysio.co.nz
A Consent Form must be filled out prior to the appointment.
Pinehurst School employs a full time School Counsellor who is available to meet with students' school wide on a self-referral basis.
Parents may make appointments and discuss any concerns with the School Counsellor by phoning (09) 414 0960 extension 902.
At times, teachers may make referrals for a student to see the School Counsellor and, where necessary, the Counsellor will inform the parents.
There is no additional cost associated with this service.
Other Services
Career Services
Pinehurst provides support to students with all aspects of career development. Here you can find information on career pathways, universities and other tertiary providers, courses, and scholarships.