College (Year 7-13)
At Pinehurst, students join our College at the beginning of Year 7. They join a community of positive, supportive young people as they begin their pathways into adulthood.
Year 7 - 8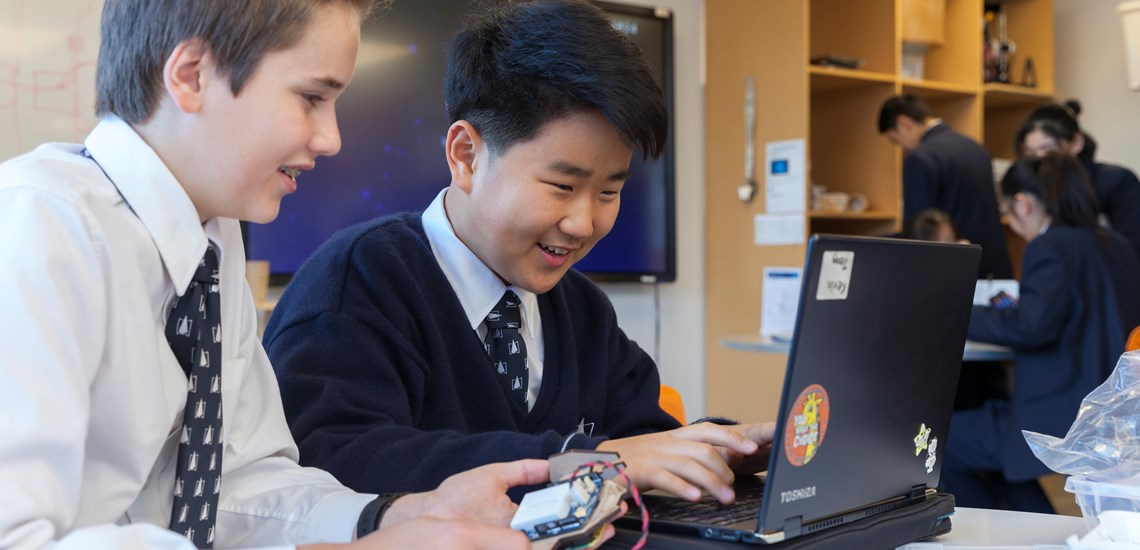 We offer a holistic programme in the College for Year 7 and 8, which is designed to meet the diverse range of needs and interests of our young people. This programme builds on the foundation of education established in our Primary School.
In Year 7 and 8, we continue to follow the Cambridge Curriculum for the core subjects of Mathematics, English and Science. All other subjects follow the New Zealand Curriculum. We have a strong focus on the key competencies: Thinking, Managing Self, Participating and Contributing, Using Language, Symbols and Texts and Relating to Others. These competencies are embedded into all parts of our programme.
Specialist teachers facilitate learning in all subjects with the Homeroom teacher, Deans and Head of School taking on the responsibility for the pastoral care and overall well-being of each student.
In Year 7 and 8 we provide continual assessment practice to prepare students for the Cambridge University Checkpoint Examinations which they sit in Year 9; an excellent tool in preparing our students for IGCSE examinations in Year 10 and 11.
Passionate and innovative staff and a well-established Bring Your Own Device (BYOD) policy, enables us to offer a future focused approach. Social Sciences are largely inquiry based and our Digital Technology programme is geared towards robotics, coding, and manipulating media.
Leadership is an integral part of the Year 7 and 8 College programme.
There is a clear expectation that all our students will lead themselves and others in a responsible and ethical manner. This is supported by our Global Citizenship Programme where students learn about their identity, themselves and others, teamwork and problem-solving skills and working through the various stages of their Service Award.
Education Outside the Classroom (EOTC) plays a key role in developing these attributes. There are many opportunities for our students to be challenged, both in a local and a global setting.
The four leadership pillars at Pinehurst are:
| | |
| --- | --- |
| | |
| | |
At Pinehurst, we recognise that every student has individual needs. We endeavour to meet those needs through ability grouping in some core subjects, learning support programmes and differentiated learning.
Year 9 – 13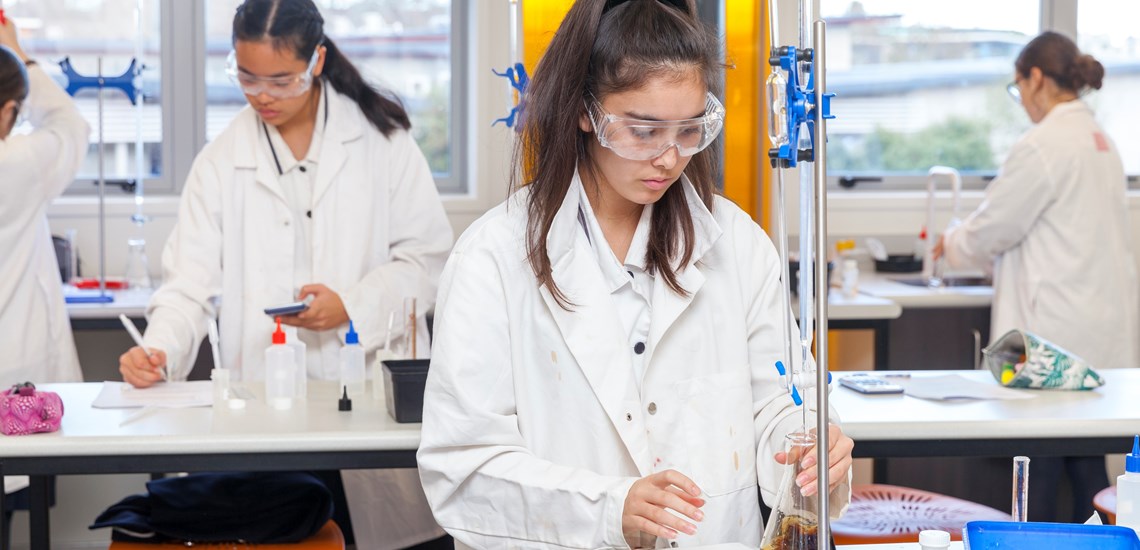 Pinehurst Year 9-13 continue to build on the sequential and integrated programmes of study established and fostered in Year 7-8 and Primary. A differentiated learning approach is taken to ensure that students are working at levels which are challenging, yet within reach.
Pinehurst offers the Cambridge Assessment International Education IGCSE and A Level qualifications to all students. (View the Cambridge Curriculum page for more information). At Pinehurst, we do not offer NCEA.
The pastoral care system is through POD's (Progressive Ongoing Development) for Year 9 to 13. The POD's are vertical groupings of 20 students from Year 9 to 13 who have a POD Leader who works with the students and parents to ensure that the student has the support and supervision to set and achieve all academic and social goals. Relationships with the school, families and community are developed and built on as students are prepared for life beyond school.
The Duke of Edinburgh Award is available to students at Bronze, Silver and Gold levels. All Year 10 students participate in the Bronze Award practice expedition, moving through to Bronze and Silver in Years 11 and 12. Students finish the education outside the classroom programme with a skiing/snowboarding trip in Year 13.
Teachers are happy to arrange individual tutorials with students in need of extra help. These can be arranged with the teacher directly or via their POD Leader.
There are two SENCOs (Special Educational Needs Coordinators) in the college who care for students with special needs.
Teachers are made aware of the special needs of these students and take steps to make them feel safe and cared for. Students with special needs can ask for extra time or the help of readers/writers during examinations. 
The Careers Office, managed by Career Counsellor Kaye Griffiths, is available to students to assist in all aspects of career development along with the provision of information on career pathways, courses, scholarships and practical employment skills such as CV preparation and interview techniques. You can find more on our career services here.
There are many areas of enrichment in Year 9 -13. Examples are NSW competitions, Australian Mathematics Competition, NBNZ Junior Mathematics Competition, YES, FLP and DOE. Students also enter competitions as they arise in all curriculum areas.