College (Year 7-13)
Our aim is that our College students will be studious and well-grounded, striving for excellence in their academic studies, sporting and cultural fields and possess a strong sense of direction and good judgement.
Year 7 - 8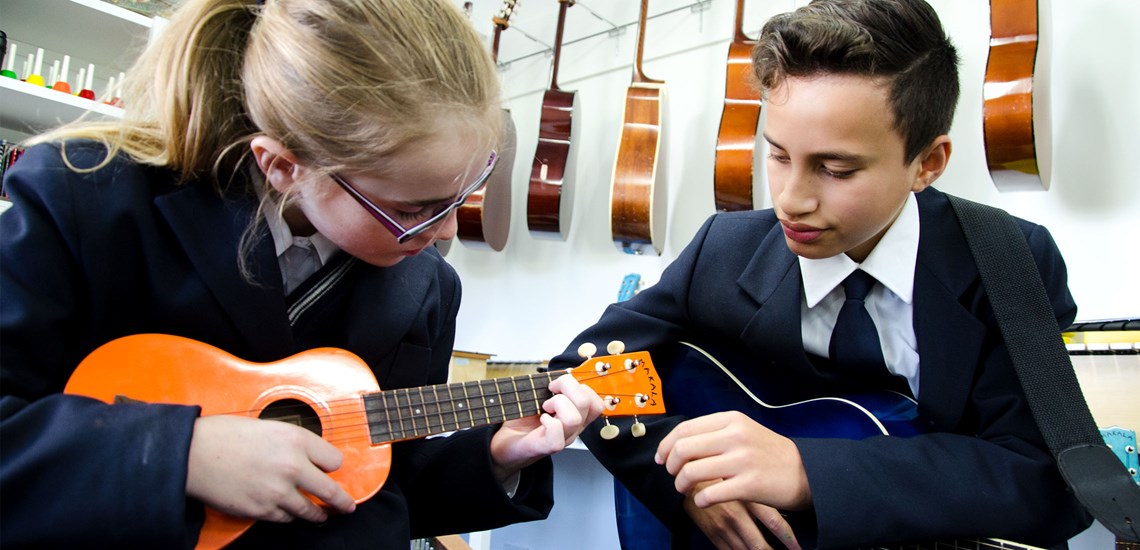 Pinehurst Junior College (Year 7-8) builds on the foundation of education established in the Pinehurst Primary School through a programme designed to meet the needs of emerging adolescents, best preparing them for Senior College (Year 9 -13).
In Year 7-8, we believe it is essential to focus on the process of learning. Interwoven through all our lessons are the Habits of Mind and Multiple Intelligence theories. All our programmes are designed to help students reach their individual potential.
Multiple Intelligences and Habits of Mind are all thinking strategies that assist in building a strong Cambridge Curriculum.  Year 7-8 provides continual assessment practice to prepare students for the Cambridge University Checkpoint Examinations which they sit in Year 9; an excellent tool in preparing our students for IGCSE examinations in Year 10 and 11.
Specialist teachers facilitate learning in all subject areas with the Homeroom teacher always taking a core subject (English, Mathematics, Science or Social Studies) to enable them to develop closer relationships with their Homeroom students. Homeroom teachers cater for the pastoral care of the student.
Further programmes provided to enrich student's educational experiences are P.R.E.P (Primary Enterprise Programme), General Studies Programme, Future Problem Solving, Mathex Programme, B.P Technology Challenge, E.O.T.C (Education Outside The Classroom, which includes our Ski Camp, Wellington City Study, Outdoor Adventure Survival Week) and a remarkably wide range of cultural and sporting opportunities.
Year 7 - 8
:

Supporting and Challenging our Students 

At Pinehurst, we recognise that every student has individual needs and we endeavour to meet those needs through our classroom and Learning Support Programmes.
Learning Support at Pinehurst provides literacy and numeracy support for students that require it. Teachers are made aware of the unique learning needs of our students and take steps to differentiate their programme so these students feel safe and cared for. Students with learning needs can ask for extra time or the help of readers/writers during examinations.
For our students who demonstrate exceptional academic flair in key subjects we have a variety of exciting programmes run by specialist teachers, from which they can receive additional work that helps to extend their learning.
Future Problem Solving (FPS) is a well-known and very demanding competition available to all schools across New Zealand. The mission of FPS is to develop the ability of young people globally to design and achieve positive futures through problem solving using critical and creative thinking skills. Students work together in small groups critically thinking on a future scene to identify potential challenges, narrowing this down to one key underlying problem. Students then use creative thinking to devise the best solutions for the underlying problem. Extension classes are also offered in literacy and numeracy by our Learning Support staff.
In our mission to foster life-long learning we employ a variety of teaching strategies in the form of Thinking Skills. These include Art Costa's Habits of Mind, Gardner's Theory of Multiple Intelligences, Six Thinking Hats, De Bono and The Pinehurst Inquiry Learning Programme, Thinking Maps and a variety of creative, critical and caring thinking strategies.
Positive Education focuses on specific skills that assist students to strengthen their relationships, build positive emotions, enhance personal resilience, promote mindfulness and encourage a healthy lifestyle. Positive Education classes are offered once per week. However, every aspect of school life at Pinehurst offers opportunities to promote student well-being. Our teaching staff strive to embed aspects of Positive Education across all subjects on offer here at Pinehurst.
Year 9 – 13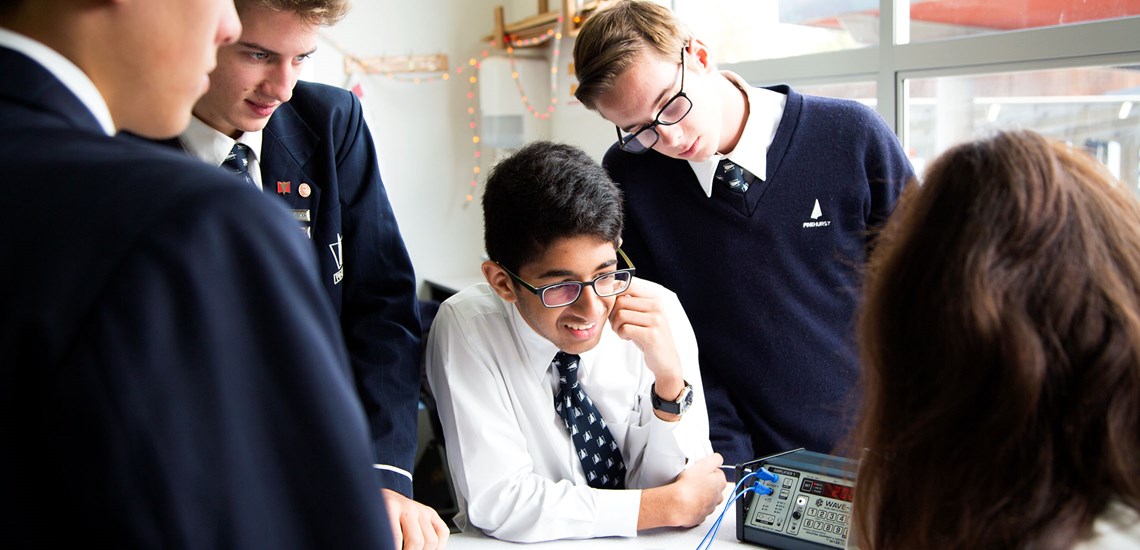 Pinehurst Year 9-13 continue to build on the sequential and integrated programmes of study established and fostered in Year 7-8 and Primary. A differentiated learning approach is taken to ensure that students are working at levels which are challenging, yet within reach.
Pinehurst offers the Cambridge Assessment International Education IGCSE and A Level qualifications to all students. (View the Cambridge Curriculum page for more information). At Pinehurst, we do not offer NCEA.
The pastoral care system is through POD's (Progressive Ongoing Development) for Year 9 to 13. The POD's are vertical groupings of 20 students from Year 9 to 13 who have a POD Leader who works with the students and parents to ensure that the student has the support and supervision to set and achieve all academic and social goals. The Year 9-13 discipline system is firm but fair and all students are required to agree to the Pinehurst Code of Conduct. This is to ensure that all students receive the best possible education in an optimal learning environment. Relationships with the school families and community are developed and built on as students are prepared for life beyond school.
The Duke of Edinburgh Award is available to students at Bronze, Silver and Gold levels. All Year 10 students participate in the Bronze Award practice expedition, moving through to Bronze and Silver in Years 11 and 12. Students finish the education outside the classroom programme with a skiing/snowboarding trip in Year 13.
Teachers are happy to arrange individual tutorials with students in need of extra help. These can be arranged with the teacher directly or via their POD Leader.
Students with special needs are in the care of Catherine Jones-Hill, SENCO for Year 1 – 6 (Special Educational Needs Coordinator) and Angela Smith, SENCO for Year 7 – 13.
Teachers are made aware of the special needs of these students and take steps to make them feel safe and cared for. Students with special needs can ask for extra time or the help of readers/writers during examinations. 
The Careers Office, managed by Careers Advisor Kaye Griffiths, is available to students to assist in all aspects of career development along with the provision of information on career pathways, courses, scholarships and practical employment skills such as CV preparation and interview techniques. You can find more on our career services here.
There are many areas of enrichment in Year 9 -13. Examples are NSW competitions, Australian Mathematics Competition, NBNZ Junior Mathematics Competition, YES, FLP and DOE. Students also enter competitions as they arise in all curriculum areas.