Uniform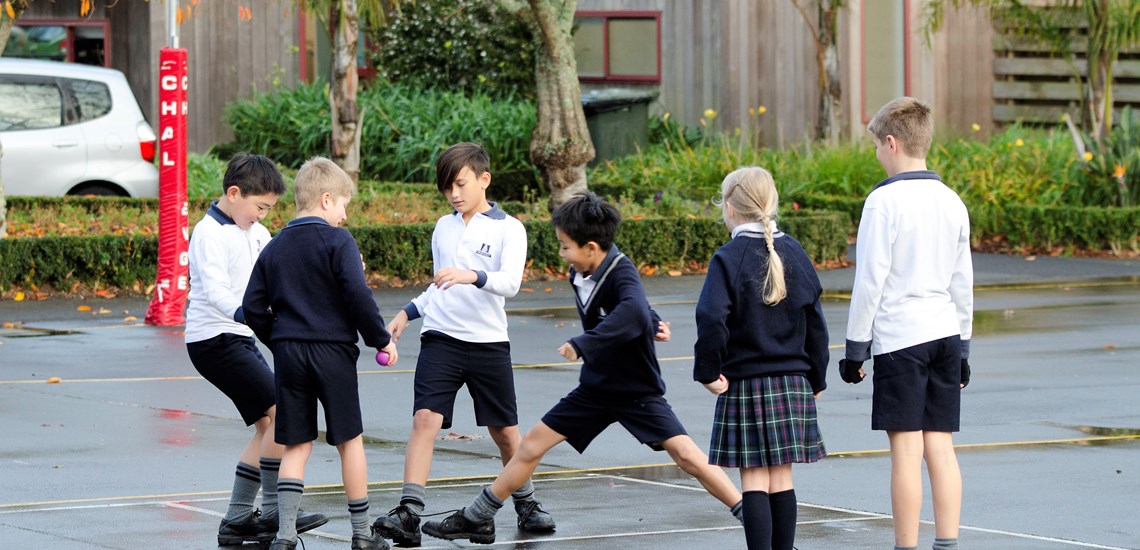 Pinehurst students proudly wear their uniform to school, functions and sporting fixtures. Pinehurst School operates a uniform shop on the school premises during school term which also opens for limited periods during the school holiday period.
Pinehurst requires the uniform to be worn to and from school and to school functions and sporting fixtures, unless the students are otherwise directed.
It is important that a high standard of uniform is maintained at all times and that students wear their uniform correctly.
This includes:

Hair tied back off face.
No jewellery permitted other than a single plain gold or silver stud in each ear.

Make-up, including nail polish, is not permitted.

No visible tattoos.

Facial hair is not permitted.

Winter shirts must be kept tucked in and with the top button fastened.

Regulation footwear must be worn at all times.
All clothing and equipment is to be clearly and permanently labelled with the owner's full name.
The school accepts no responsibility for the safety of valuable articles such as radios, cameras, iPods etc. These should only be brought to school for special studies.
Read our mobile phone rules here.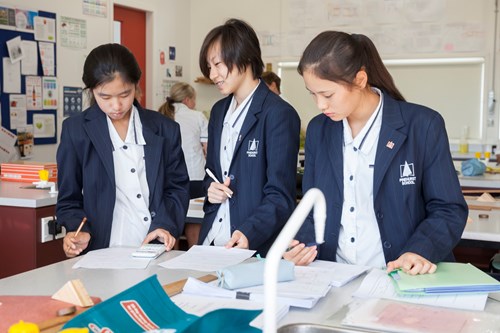 Where uniforms are faulty the School will comply with its obligations under the Consumer Guarantees Act. Please contact the uniform room directly in relation to such items. If a fault should appear after a garment has been worn, please launder before returning it to the Uniform Shop. Depending on the nature of the fault the uniform may be replaced or repaired. 
The Consumer Guarantees Act does not apply if you change your mind about a purchase. However, the School may at its sole discretion refund or exchange items that are returned to the uniform room within 14 days of purchase provided they are in original condition and there is proof of purchase. Items that have been used, worn, washed or damaged will not be considered for refund or exchange.
Alternative sizes may need to be ordered for students who are outside the standard range; this can take up to seven weeks.
Please contact uniform staff for further information.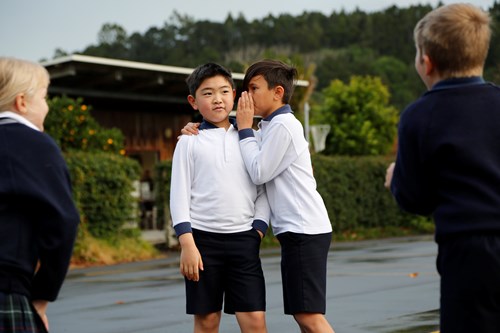 Opening hours during term time:
Monday:
8am - 10am
12:30pm - 4pm
Wednesday
8am - 10am
2:30pm - 4pm
Thursday
8am - 10am
2:30 - 4pm
HOLIDAY OPENING HOURS
You can call during these hours above on
(09) 414 -0960 ext 629
or email the store. 
Wednesday 12th to Friday 14th
10.00-12:30 
1:00-3:30 
Thursday 20th 
10.00-12:30 
1:00-3:30
Friday 21st
10.00-12:30
1:00-3:30
Monday 24th 
10.00-12:30 
1:00-3:30
Please note: 
Urgent requests outside of opening hours please email [email protected]
Due to major congestion at Auckland Ports, uniform suppliers are experiencing long delays leading to supply shortages. If you could please bear this in mind when purchasing uniform items.
We appreciate your understanding.