Year 8 Girls & Boys vs. Wild Adventure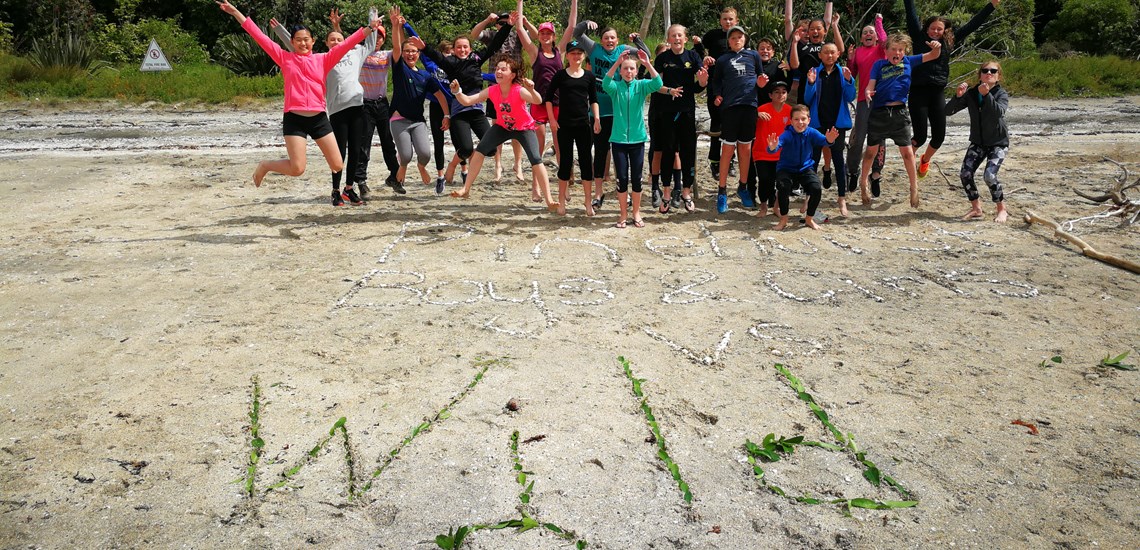 It has been 'all hands on deck' for a large group of our Year 8 students who have just returned looking exhausted from their annual Girls & Boys vs. Wild Adventure. This year the programme was extended to an overnight expedition with two days sailing the Hauraki Gulf onboard NZ Sailing Trust's Steinlager 2.
The 27 young Year 8 leaders stepped up to all the weird food and crazy team challenges and sailed successfully in a wild range of conditions to the outer south east tip of Waiheke and its neighbouring islands. They worked well together, looking after each other, their staff and the NZ sailing crew, cooking meals and cleaning up afterwards. Not only did they function well in groups, the students made a positive impact on the Hauraki environment, getting their hands dirty undertaking beach clean ups and cutting back walking tracks on Rotoroa Island. They also learnt about many the native and protected species.
Many thanks to the NZ Sailing Trust and their crew for the opportunity, maritime knowledge and willingness to work with the Year 8 students.