Double, Double, Toil and Trouble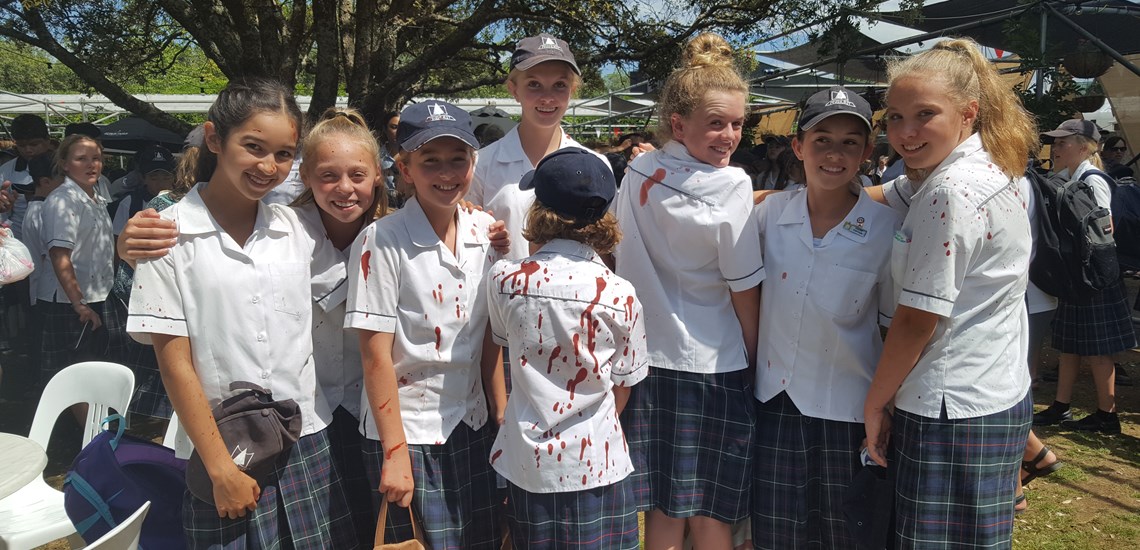 On Tuesday 6th March, the Year 7 & 8's were treated to a wonderful performance of Macbeth at the Pop Up Globe Theatre in Ellerslie.
The actors were fantastic and, despite the heat, all students enjoyed an experience of being a Groundling and getting right up close to the action. So close in fact, that many came home with a memento on their uniform from one of the several gory and bloody deaths!