Distance Running/Walking Club
Terms 1-4 for Year 7-13 students.
Students are welcome to just turn up any time. No registration required.  
Friday mornings - meet at 6:55am in C3
NHSS North Harbour/Western Cross Country  - Held in May
AKSS Cross Country – Held in September
Sports gear and running shoes
Meet in C3 and follow a route around Rosedale Reserve (see map below)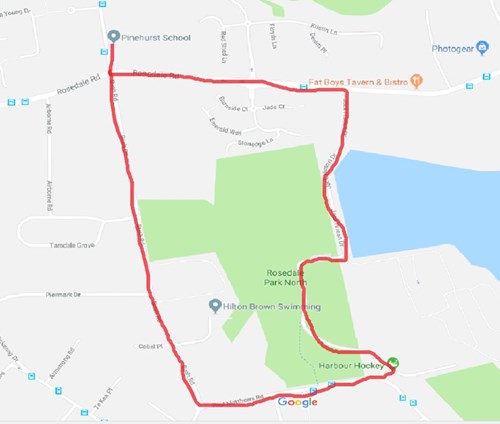 NB: Route map is a guideline as it may vary as the runners get fitter.
Year 7-13
Calvin Dawson
Pinehurst School
Phone: +64 (0)9 414 0960 EXT 713
Email:[email protected]
Registering for a sport is easy. Just use our online registration form and we'll take it from there.