Career Opportunities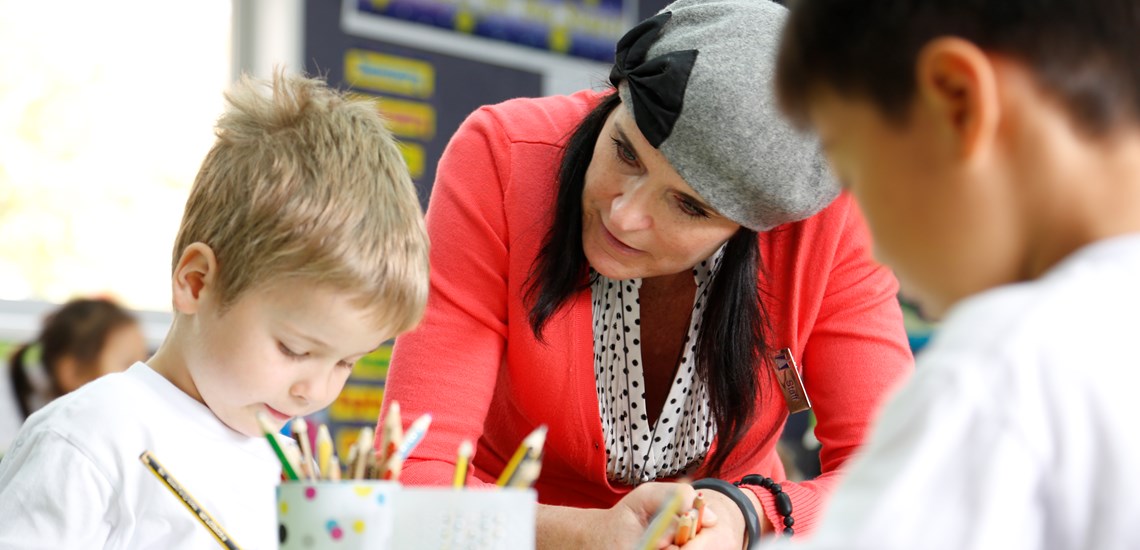 We have more than 120 employees at Pinehurst, both teaching and non-teaching, who enjoy a positive, supportive working environment with strong professional development support. Our teachers benefit from a highly resourced environment, focused students, competitive remuneration and extensive personal development opportunities.
A list of our current vacancies can be found here.
All students are prepared for IGCSE and AS/A Level University of Cambridge qualifications in all subjects. Designated a Cambridge Fellowship Centre, Pinehurst is a member of a worldwide elite of academic schools.
We accept unsolicited applications from teaching and non-teaching staff who believe that they could make a significant contribution to the continued growth and development of the school. Learn more about working with Pinehurst and what we can offer you in our Staff Wellbeing Package which can be found here.
Working at Pinehurst
Pinehurst is one of New Zealand's leading independent schools. We offer children care, guidance and exceptional opportunities, in and out the classroom, from the age of 5 to the final days a young person has in school before heading to university or the world of work.
The school is in Albany, on Auckland's North Shore, a few minutes from the motorway. Our grounds are large, green and fringed with trees; but our school is small enough to ensure that nobody gets lost. There are around 900 students in total, and we think that this is just about the perfect number: everybody knows who everyone is, and we are large enough to offer a wide range of opportunities inside and outside the classroom.
Our school is a caring one: ours is a family. As in all families, there is a diversity of views and opinions, and we encourage those to be expressed within the context of our professional respect for each other. That said, there are core values which inform all that we do. Pinehurst's mission includes providing each student with an excellent education in a safe, supportive environment that promotes self-discipline, leadership, motivation and excellence in learning, for example, and this is something we all believe in, and expect all of our staff to support. We also want students to develop skills to become independent and self-sufficient adults who will succeed and contribute responsibly in the global community. Ours is a community led by values.
Our classes are smaller than you will find in other schools: this helps our teachers to offer children individual attention, and to make sure that they are supported and challenged in their learning. This, fundamentally, is what matters to us more than anything else.
There are benefits to working at Pinehurst: you will see these in this package, but the biggest benefit of all is that you will be joining a community that will support your development as a teacher, and that will enrich your life.
Nothing matters more than the relationship between a teacher and a young person. It's the foundation of learning, and supports the happiness of the whole community. At Pinehurst, our wonderful students enable teachers to build an environment where the focus is always on learning.
Class sizes are small: up to 22 in the primary school, between 15 and 25 in Years 7-9, and averaging around 15 in Years 10-13. In Years 12-13, it's not unusual to have classes of fewer than 10 students. Small classes lead to individual attention, and the time to devise responses that address student's specific learning needs.
A calm, settled atmosphere in the classroom and around the school. We have clear expectations of students' conduct, and they nearly always exceed our expectations. You always have the time and the environment for real teaching and learning.
Excellent resourcing: you have the technological resources you need, the classroom environment to support learning and the additional resourcing of the Cambridge International Examinations system. You have all the support you could possibly need.
A settled, rigorous assessment system. We teach the Cambridge International Examinations system from Years 1-13. We were the first school in New Zealand to do so. That means that we have a secure, internationally-recognised, stable and rigorous assessment framework, supported internally, nationally and internationally by other teachers.
Apart from the teacher and learning benefits, the financial package and the pleasure of working with our wonderful children, why else would you want to work at Pinehurst?
See here for our Staff Well-being Package which includes all the staff benefits we offer.