Music at Pinehurst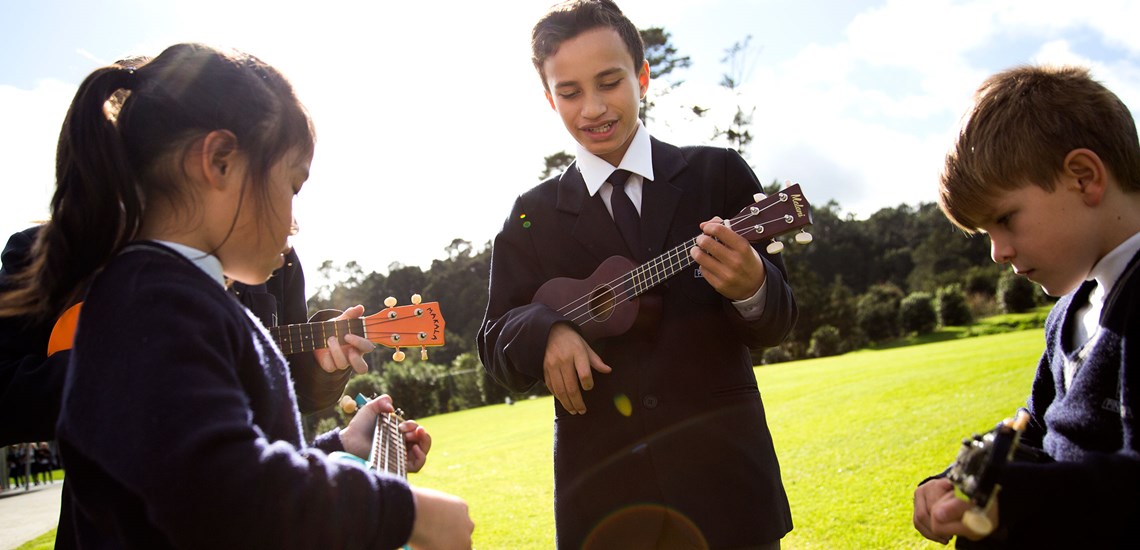 Pinehurst's Music department has a range of groups including:
Primary Choir Petite Elite (Years 2 & 3)
Senior Primary Choir (Years 4, 5 & 6)
College Instrumental Group (Years 7 & 8)
Harmony Club (Years 7 & 8)
Orchestra (Open to any student that plays an orchestra instrument)
College Jazz Band (Years 9-13 by audition)
Senior Choir (Year 9-13)
College Rock Band (Years 9 – 13 by audition)
Chamber Music Groups (Open to any student can play an orchestra instrument/ voice at a higher standard) 
We hold Informal Music concerts in the College Music room (C1) from 4.30pm each term. These concerts are designed to give all students at school a chance to perform in a more relaxed environment and learn the art of presentation and performance.
Formal Music Concerts are held in Terms 2, 3 and 4 showcasing the best of the best musicians from our Primary and College.
Classroom Music is an integral part of the curriculum right across the school, from our Primary School to our College. All students have Music as a subject right through to Year 9 level. From Year 10 they have the opportunity to enrol into the Music IGCSE course, in Year 12 the AS and A level students are usually able to use their musical co-curricular involvement towards their course assessments.
Kathryn Hunt, our Acting Director of Music welcomes further enquiries and can be emailed here.