Music at Pinehurst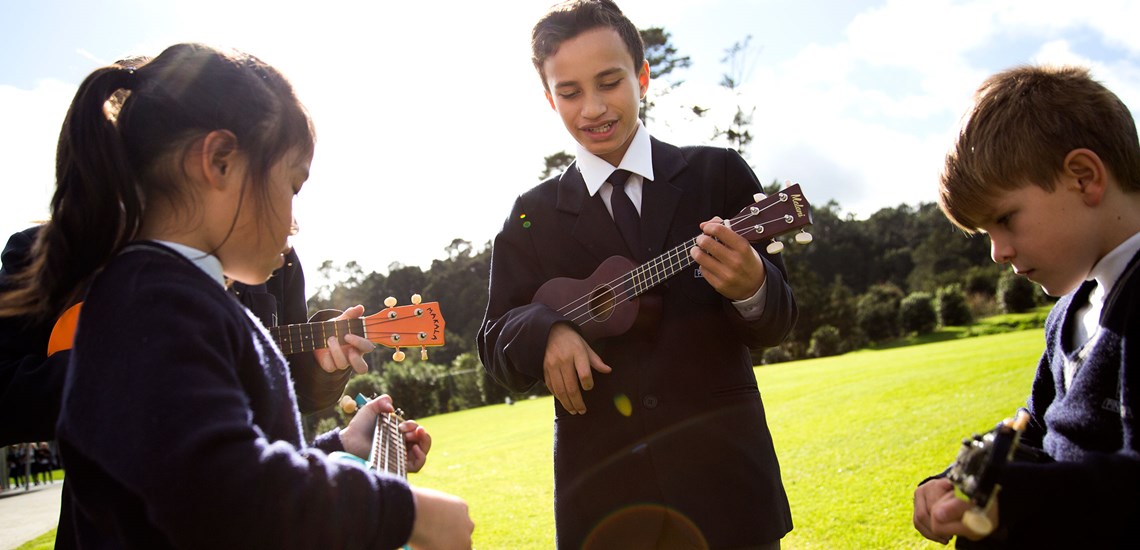 Pinehurst's Music department has a range of groups including:
Primary Choir Petite Elite (Years 2 & 3)
Senior Primary Choir (Years 4, 5 & 6)
College Choir (Years 7-13)
Orchestra (Open to any student who plays an orchestra instrument)
College Jazz Bands (Years 9-13)
College Rock Bands (Years 9–13)
Junior College Rock Bands (Years 7 & 8)
Chamber Music Groups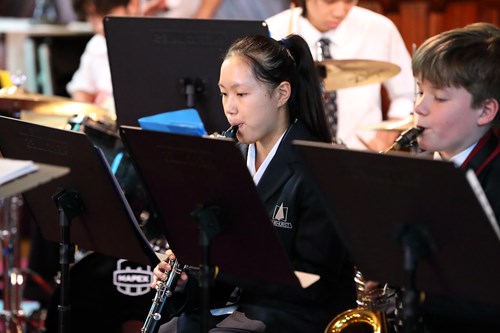 We hold Informal Music concerts in the College Music room (C1) from 4.30pm each term. These concerts are designed to give all students at school a chance to perform in a more relaxed environment and learn the art of presentation and performance.
Formal Music Concerts are held in Terms 2, 3 and 4 showcasing the best of the best musicians from our Primary and College.
Classroom Music is an integral part of the curriculum right across the school, from our Primary School to our College. All students have Music as a subject right through to Year 9 level. From Year 10 they have the opportunity to enrol into the Music IGCSE course, in Year 12 the AS and A level students are usually able to use their musical co-curricular involvement towards their course assessments.
Itinerant Music Lessons
We have 16 itinerant tutors and the choice of instruments available for individual lessons include violin, viola, violoncello, percussion, trumpet, trombone, flute, clarinet, oboe, guitar, bagpipes, voice, recorder and piano.
The itinerant lesson schedule can be found here. Please note for the first few weeks of Term 1 it may undergo changes but these updates are live.
Once a placement has been made, your child's tutor will be in touch regarding contact and invoicing details. Most lessons are $34 per half hour. Lessons are invoiced a term in advance and require prompt payment. Please ensure that you notify the tutor if your child is unable to attend their lesson due to illness, travel or school related events. Our tutors are provided with a calendar of events at the start of each term and will do their best to organize a catch up lesson in these circumstances.
For a list of instruments and tutor contact details and any further information regarding music which has not been covered please contact our Head of Music, Marija Naumovska here.
TO APPLY FOR A LESSON PLEASE SUBMIT THE ONLINE FORM BELOW