After School Programmes
Pinehurst School are proud to host the following After School Programmes for external providers on the school grounds.
Please contact the organiser directly to register, or for further information.
Should you wish to hire one of our facilities at Pinehurst School please contact [email protected]
Art4Kidz
Art4Kidz holds art lessons for Pinehurst families at the school on Tuesdays and Wednesdays 3:15pm - 4:40pm for age 5 to 7 and on Thursdays 3.15pm to 4.45pm for age 7.5 to 9.
Art lessons are filled with fun techniques to keep their young personalities stay focused whilst having fun!
To register please use one of the following contact options:
M: 0220 190 360
For WeChat see https://www.art4kidz.co.nz/contact
Chinese INK Painting
Chinese INK Painting uses Chinese ink techniques to illustrate a storybook. The class would involve background art techniques incorporating cartooning ideas with comic art. You would learn about the history of the art form and how to put ideas onto paper in fun innovative ways.

Thursdays 3.30 pm to 5.00 pm for Year 4 - Year 6.
5:00 pm - 6:30 pm for Year 7 - Year 8

To register please use one of the following contact options:

[email protected]
M: 021 212 0048
Digital Drawing Beginners Class Level 1 Guidelines
Students need to bring their own materials including: iPad with Apple Pencil or tablet with a compatible digital drawing pencil.
Wednesdays 3:30 pm - 5:00 pm for Year 4 - Year 6, 5:00 pm - 6:30 pm for Year 7 - Year 8
Thursdays 3.30 pm to 5.00pm for Year 7 - Year 8, 5:00pm - 6:30 pm for Year 4 - Year 6

To register please use one of the following contact options:

[email protected]
M: 021 212 0048
Cammando Basketball Academy (CBA)
Skills Clinics and Holiday Programmes for Years 1-13.
Programmes will recommence in Term 3, 2022.
Chinese classes                
Tuesday, Wednesday, Thursday
3:30pm to 6pm
For further information please email: [email protected]         
Brainplay
Coding, Robotics and 3D printing.
Contact: [email protected]
Free trials and open days available.
Brain Play teaches STEM-based classes including coding, robotics, 3D printing and electronics. These technology fields can help students progress to activities such as creating apps, designing websites, directing animations and interactive stories and building, constructing and controlling a variety of robots.
Brain Play technology classes are for anyone from the ages 5 - 15, with no prior experience required. Our free trial offer not only provides you with a hands-on demonstration of the courses we teach, but it also provides our tutors with a detailed idea of a student's experience, ability and goals. This way we can decide on a suitable starting point and a course to suit the individual student.
For more information, please visit our website, www.brainplay.co.nz, and if you have any questions or to book a free trial, reach out to our friendly team at [email protected] or 09 889 8280.
Bricks4Kidz
Bricks 4 Kidz is a STEAM After-School programme available for students of Pinehurst School.
Junior Robotics Level 1 (Year 0-4)
Combines model building and WeDo "drag and drop" coding to spark interest in STEAM
Every Monday 3:30 – 5:00pm
Location: P21
Junior Robotics Level 2: Sensors in Action (Year 2-4)
Focuses on the use of motion sensor to explore mechanical engineering concepts
Every Friday 3:30 – 5:00pm
Location: P21
Interactive AI (Artificial Intelligence) (Year 2-4)
Introduction to AI concepts through projects with Anki Cozmo AI Robot & Code Lab
Every Tuesday 3:30 – 4:30pm
Location: P21
Motorised LEGO® Model Building (Year 0-6)
Experience the fun of hands-on model building to develop problem solving skills
Every Thursday 3:30 – 4:30pm
Location: P21

For more details or to enrol, please visit the Bricks 4 Kidz website: https://www.bricks4kidz.co.nz/auckland/upper-north-shore/after-school-classes/
LittleCooks
Cooking classes for children of all ages.
Contact: 
Suzi Tait-Bradly - Director, LittleCooks [email protected]
We LOVE teaching kids to cook - we think it is SUPER important that they learn the basics of cooking so they can make good food choices now and in the future. It's far more important to us that they learn the skills to make their own food rather than buying a packet of something off the shelf that contains preservatives and other artificial additives. By learning to cook, kids learn about different flavours, textures, other cultures, practise fine motor skills, practise math and reading skills, work on sharing, and generally develop practical life skills! 
Join LittleCooks ONLINE Cooking Classes for kids! Sign up for our MONTHLY classes and cook with our team each week.
Each week we'll provide:
A pre-recorded video of one of the LittleCooks team cooking something delicious for you to follow along with..
A LIVE session with one of the team cooking with you! We will post the list of ingredients a few days out, and what you'll need to have on hand in order to cook with us.
We will be able to answer any questions you have during this session, plus interact with you which is something we truly miss!
BONUS content:
HOW TO videos
Yummy recipes
Weekly competitions with prizes
A community of like-minded budding chefs

Cost for 1 month is $100, 2 months is $170 or catch the end of the month to try it for $25 / week!
Email us at [email protected] to register.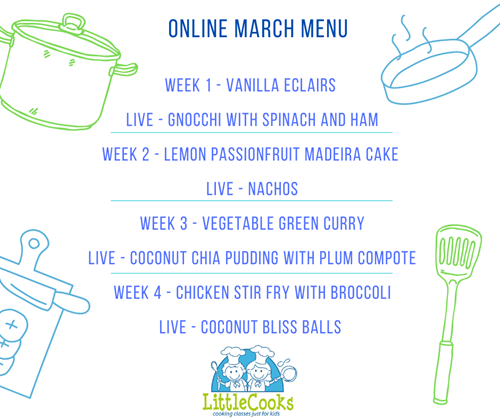 Ballet
Contact: Liz Marler
Head Held High
Teaching speech and drama lessons from Year 1-13. Each class is limited to a maximum of 5 members and teaches children confidence building skills. They teach 'communication skills' as well as acting and performance. Their focus is on giving your child techniques in speech, oral presentations, and confidence to speak in front of other people. This will benefit them as they will learn skills on how to: gain confidence in school speech competitions, possess a good leadership skill – as well as later in life they can be confident in chairing meetings, delivering successful presentations and being self-assured adults.
If you are interested in your child attending these smaller, personalised classes, Head Held High are offering a free 30min trial lesson to all Pinehurst students.
To enrol for Head Held High classes at Pinehurst School, simply visit here.
Sessions are taught in year groups and times and classes will be confirmed once all interest has been registered.
If you have any questions? We're happy to answer them! Simply email, [email protected]
Registering for a sport is easy. Just use our online registration form and we'll take it from there.